The ceremony of the completion of Sanzi Garden as well the celebration of Mr.Sanzi signed with Huajinghuihe company was held successfully on November 23,2015. The Sanzi Garden is a new architectural work from Mr. Sanzi. And it cost him almost 5 years to finish. The ceremony and reception was continued from noon till night that day. It contained several sections such as the speeches from some celebrities,the excellent performance from a indie musician and some kuqu opera artists. The atmosphere of the ceremony was grand and fuocoso. There were a lot of important guests from all over the world who attended the ceremony and they all bring their sincere congratulations to Mr. Sanzi.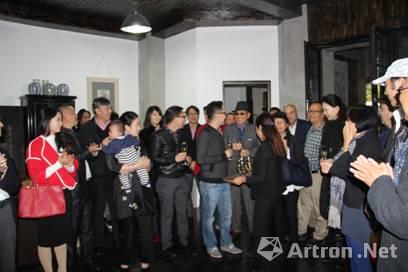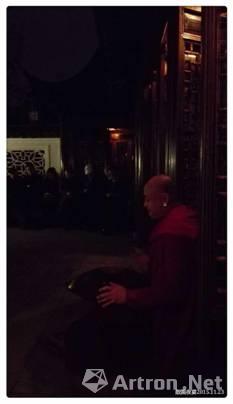 The Sanzi Garden is a architectural work from Mr. Sanzi. It is his largest work and take the longest. This is also a breakthrough of Mr. Sanzi that he move his work from 2D to 3D space. In the 5 years of design and building, Mr. Sanzi added his ideas to this giant work constantly. You cannot feel it's delicacy and classicism if you are not there personally. It's the result of Mr. Sanzi's perfectionism and aspiration of details. Sanzi Garden is not luxurious but its bricks,tiles ,windows and doors are all have a long history. Some are from Ming Dynasty ,some are from Qing Dynasty. Those are all Mr. Sanzi's precious collection. Only Mr. Sanzi himself know how hard it is to collect them. Mr. Sanzi said he was very happy because he loves the traditional Chinese culture.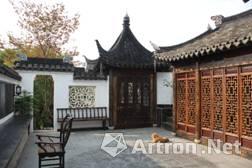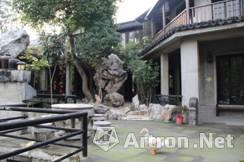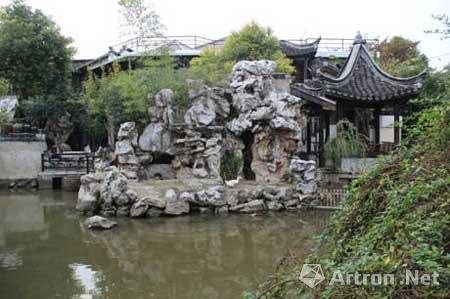 This ceremony also contains another important section----The celebration of Mr. Sanzi signed with Huajinghuihe Company. Mr.Sanzi has already signed with other two art organizations before: the Taglialatella Galleries from New York and the OVAS & Art Weme Galleries from Singapore and Malaysia. The Taglialatella Galleries is the agency of Mr. Sanzi at USA and Europe. And the OVAS and Art Weme Galleries is his agency at Asia. After five year from signing with these two organization, Mr. Sanzi signed with Huajinghuihe Company about the agency at China. The Taglialatella Galleries is a very famous gallery sharing highest reputation in New York. The gallery also signed Andy Warhol, Picasso and Andrew Wyeth's painting in early time. It makes a great contribution to the contemporary art of America. After signing with Mr. Sanzi, Taglialatella Galleries organized many solo exhibitions for Mr. Sanzi and there are also exhibitions together with the works both from Mr.Sanzi and other great artists such as Andy Warhol, Andrew Wyeth and so on. The OVAS & Art Weme Galleries is a young and energetic gallery. It has also organized a large number of Mr. Sanzi's solo exhibitions at many cities of Asia. Now it acquired outstanding achievement at Asia.
The signing between Mr. Sanzi and Huajinghuihe Company means it will create more influence in China and Europe of Mr.Sanzi's works with the effort of Huajinghuihe Comgpany. Huajinghuihe Company is a lager company which cantains investment and financing both in the traditional field and art. This company also signed with Mr. Zhan Jianjun(Professor and Doctoral tutor of central academy of fine arts,Chairman of China Oil Painting Society, vice Chairman of China Artists Association) not long ago. Mr. Sanzi is the second famous artist signed with this company.